Each Mind Matters: Out & About
Each Mind Matters: Out & About
Over the past few months, our incredible advocates for Each Mind Matters have been working tirelessly to spread mental health awareness across the state of California! If you'd like to be featured, send us a message about what you've been up to! And don't forget to post your images with the hashtag #EachMindMatters so everyone can see the hard work you've put into your mental health events.
To kick off the new year, teen singer-songwriter and bullying prevention activist Meredith O'Connor visited schools in Plumas and Fresno County. In collaboration with the Directing Change Program and Film Contest, O'Connor shared her inspirational story, performed songs from her album, and encouraged students to get involved with Each Mind Matters by submitting a film to this year's Directing Change film contest.
Orange County Health Care Agency held a county-wide Mental Health Awareness Week beginning Monday, January 11 encouraging the community to make a resolution for a healthier body and mind. There were several ways to get involved from visiting a resource fair, wearing a lime green ribbon to starting a conversation about mental health, or watching a video on how stigma affects everyone. One could even take a photo in the "photo booth" area to commemorate the week!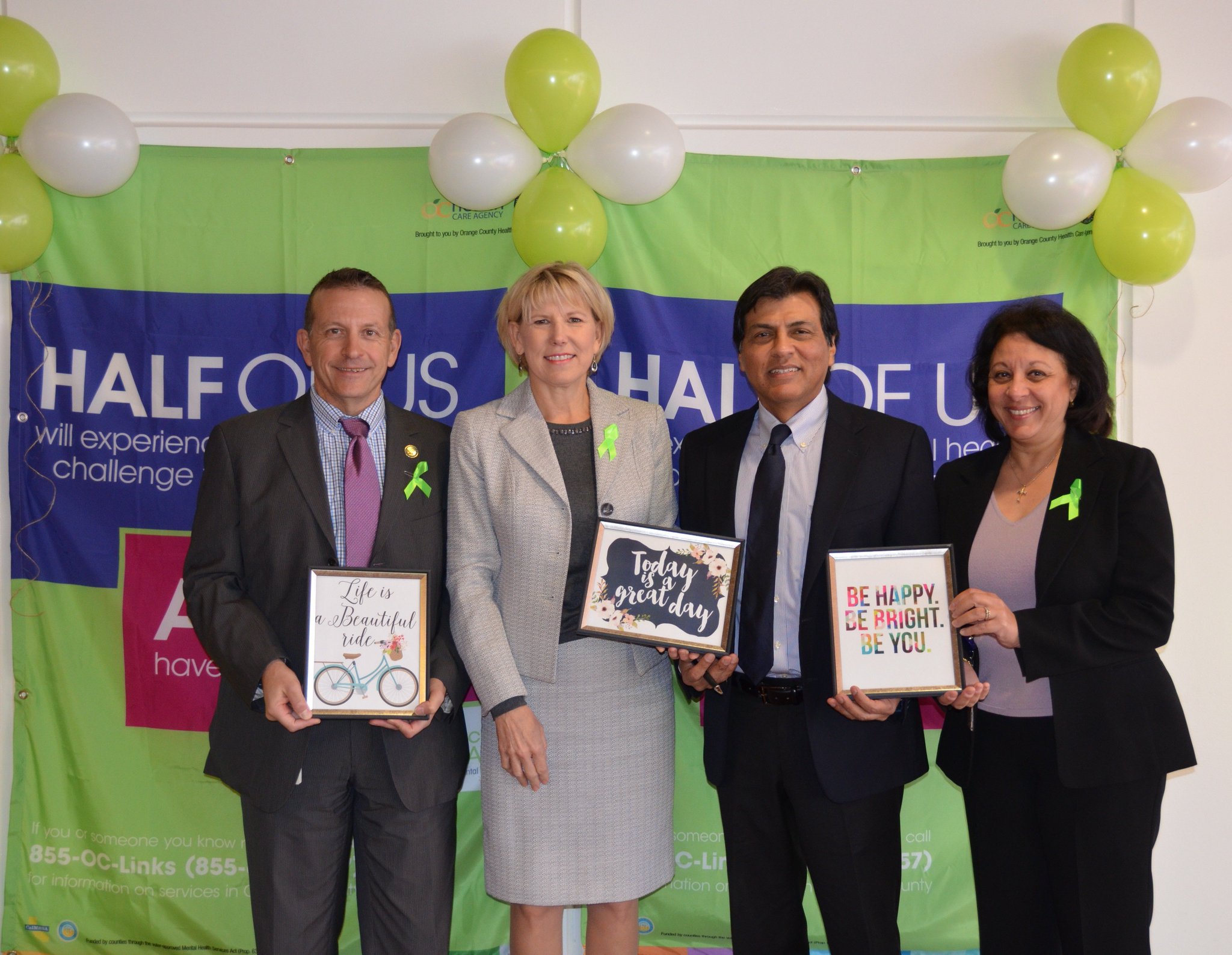 We spotted Sutter and Yuba Counties proudly wearing their Each Mind Matters t-shirts! What a great way to remind those around you that each mind really does matter.
Residents of Fresno County enjoyed their time at the American Pacific Islander New Year Celebration. Guests who attended enjoyed an afternoon of learning more about Each Mind Matters and mental health awareness, trying delicious cuisine, and singing native songs.
The Fresno Department of Behavioral Health also attended the International Hmong New Year festival to educate attendees about services and reducing stigma!
We spotted Each Mind Matters at the Vision y Compromiso 13th Annual Promotores & Community Health Workers Conference in early December spreading the word of mental health awareness!
---
Do you have an event you want to tell us about? Send us information and pictures, and look out for your event in the next Each Mind Matters Out & About blog! Don't forget to submit your event here.