Each Mind Matters Event Round-Up
Each Mind Matters Event Round-Up
Each Mind Matters is working hard this May for Mental Health Matters Month to raise awareness and reduce stigma and discrimination. Every week we will be showing you what people in your communities are doing to speak up and speak out about mental health. Join the conversation and you might see your event right here next week!
Tuolumne County:
Tuolumne County Behavioral Health shared this great photo on Facebook of Supervisors Rodefer and Gray of the County Board of Supervisors wearing lime green ties right before they proclaimed May as Mental Health Month!
Los Angeles County:
Kimberly Tran of Village Academy High School recently organized her own Green Ribbon week to help spread awareness. Her week long events included mental health first aid training with Tri-City and Spread Positivity Day in which students wrote positive messages to each other on a poster. Activities also included a food festival and a mental health awareness booth where students answered trivia questions about mental health.
Santa Clara County:
Neha Tallapragada, an 8th grader at Jane Lathrop Stanford Middle School, organized a "Stigmabusters" walk to raise awareness of the mental health stigma students in her community are experiencing. Neha efforts brought together students, teachers and community members in support of youth mental health on April 29. The idea for the event began when she was asked to complete a project for something she is passionate about, and the first topic that came to mind was mental health!
San Mateo County:
On May 4th, 2015 the San Mateo County Behavioral Health and Recovery Services, Diversity and Equity Council hosted "Stand Up! For Mental Wellness", a community event to share stories of hope and inspiration for recovery. The event was standing room only and included presentations by the county Youth Commission, lived experience digital stories and a poetry reading. There were also resource tables, art displays and a photo booth. Stand Up! For Mental Wellness was a great way to start May is Mental Health Matters Month!
Orange County:
Each Mind Matters attended a mental health fair in San Juan Capistrano last week. We love when our supporters share images from events around the state!
San Bernardino County:
The Mind and Matter psychology club at San Bernardino Valley College held a presentation last week to educate students about the importance of mental health and how to recognize the signs of a friend in need.
New York City: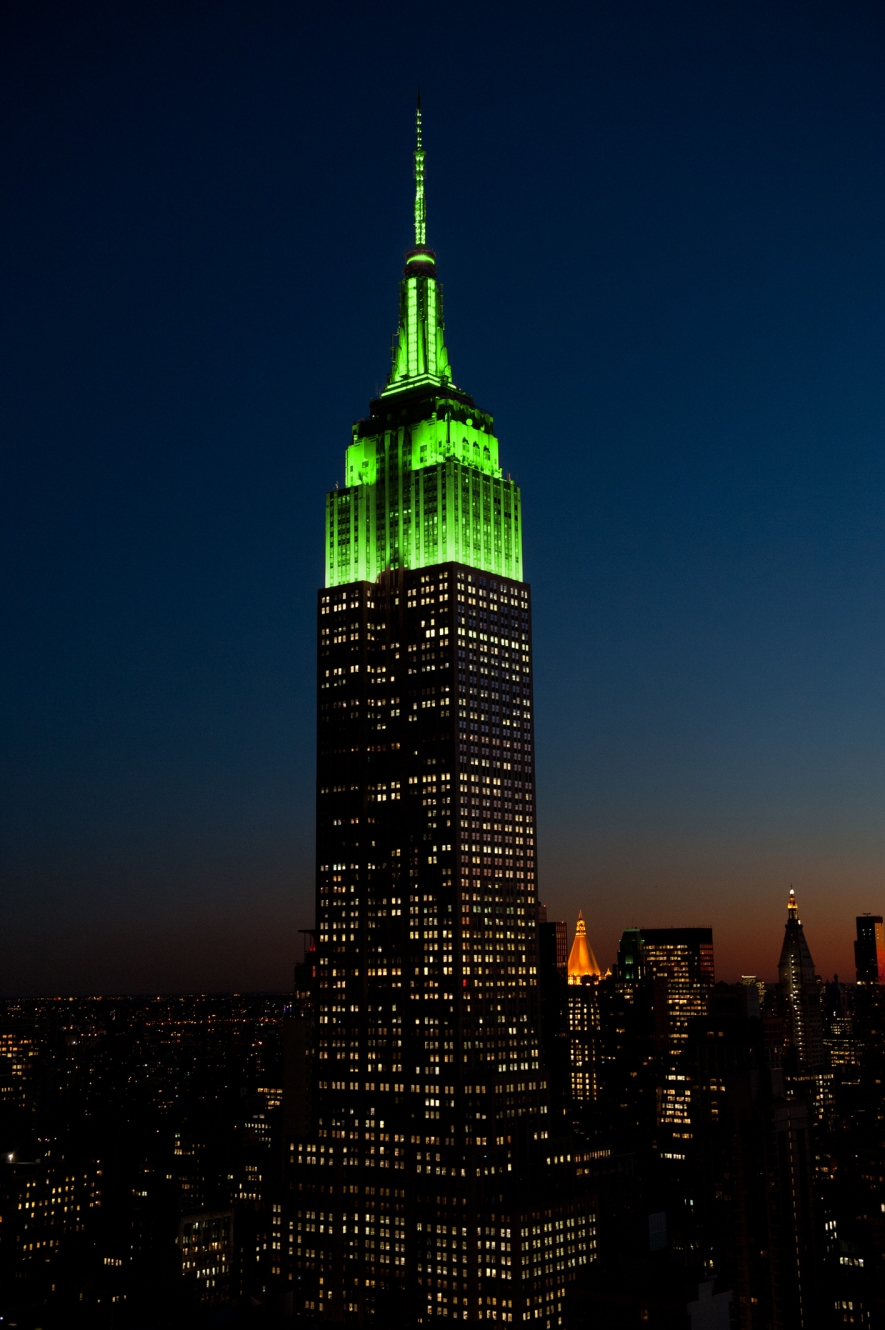 Each Mind Matters is proud to partner with beauty brand philosophy's hope & grace initiative. On May 5, the hope & grace initiative and NAMI helped light the Empire State building in New York City lime green for mental health awareness! Keep an eye out soon for Los Angeles City Hall to do the same to symbolize mental health awareness from coast to coast.
Keep sending us your photos and updates!