Shop for a Cause on Cyber Monday
Shop for a Cause on Cyber Monday
Today is Cyber Monday when customers hit the Internet to shop for the latest deals on holiday gifts. As you search for that "perfect gift" for your loved one, why not shop for a cause? We want to help you kick off your holiday shopping while also supporting the mental health movement. Scroll through the list below for gift ideas that also give back. We've also included a promo code for the Each Mind Matters online store so you can grab all the lime green gear you need for stocking stuffers or underneath the tree.
Under Armour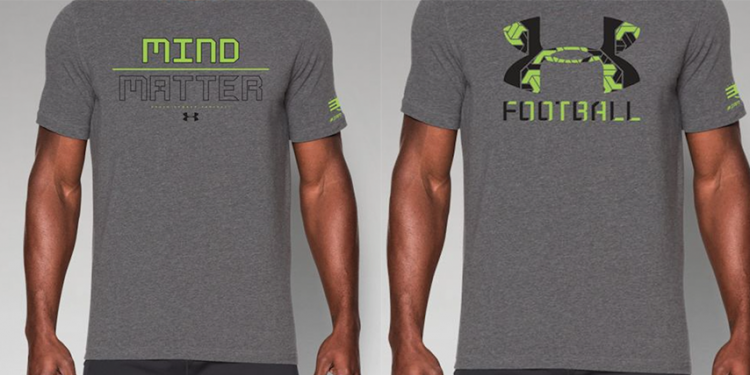 Do you have some sporty family members hoping for some new gear this year? Under Armour and NFL player Brandon Marshall's non-profit, Project 375, have teamed up to raise money for mental health. For every $35 you donate, Project 375 will send you one of the limited edition Under Armour t-shirts benefiting the mental health community. Donate today and get your t-shirt here.
philosophy
Beauty company philosophy is dedicated to helping the mental health community. One percent of ALL product sales supports community-based mental health efforts. A little can go a long way, so this holiday season, wrap up a skin-care gift from philosophy and you'll also be giving back to programs that support mental health. Listen to real stories of those who have been helped by philosophy's hope and grace initiative, and see what great holiday gifts they've got in store here.
Each Mind Matters
Each Mind Matters is giving 20 percent off all shop items this Cyber Monday with coupon code WinterGreen! Don't forget to pass along the news to your friends, and remember the coupon code expires on Dec. 1, 2015, so hurry and get those orders in. Grab a shirt for a friend or a lime green necktie for dad as a stocking stuffer. This coupon code excludes packs of lime green ribbons and there is a one coupon usage limit per customer.
Happy Holidays, and Happy Shopping!