Reconnnect with Nature for Your Mental Health
Reconnnect with Nature for Your Mental Health
So much of our daily lives are spent inside: staring at a computer screen in the office, sitting through a meeting in a windowless conference room, getting stuck in rush hour traffic, and unwinding with a TV show at the end of a long day. With Earth Day just around the corner, it's a good time to revisit the benefits of being outside in nature, and how this can positively impact one's mental health.
The evidence is clear: connecting with nature improves our mental health and sense of well-being. Interacting with nature alleviates mental fatigue by allowing the mind to relax and restore itself; an outside landscape provides a calming space, which can help restore our ability to focus. While being outside in green space is ideal, even having visual access to beautiful landscapes and vegetation can provide benefits.
Experiencing nature helps to restore our mind, which in turn contributes to improved work performance and higher levels of satisfaction. In fact, outdoor activities have been shown to alleviate symptoms of Alzheimer's disease, stress, and depression, and also improve cognitive functioning and creativity[1].
If you're looking for ways to get outside and reap these benefits, here are some ideas to get you started:
Make a commitment to get outside. Rather than spending your lunch hour inside the office, find a local park to visit, take a walk around the block, or make lunchtime a picnic with a blanket and a patch of grass.
Find an outdoor hobby. Instead of coming home and plugging into the television, try something new. Take your dog for a walk, join a local soccer league or watch the sunset on the beach.
Take a hike. Incorporate more nature into your life by exploring new places! Scope out a local hiking spot and take a weekend adventure.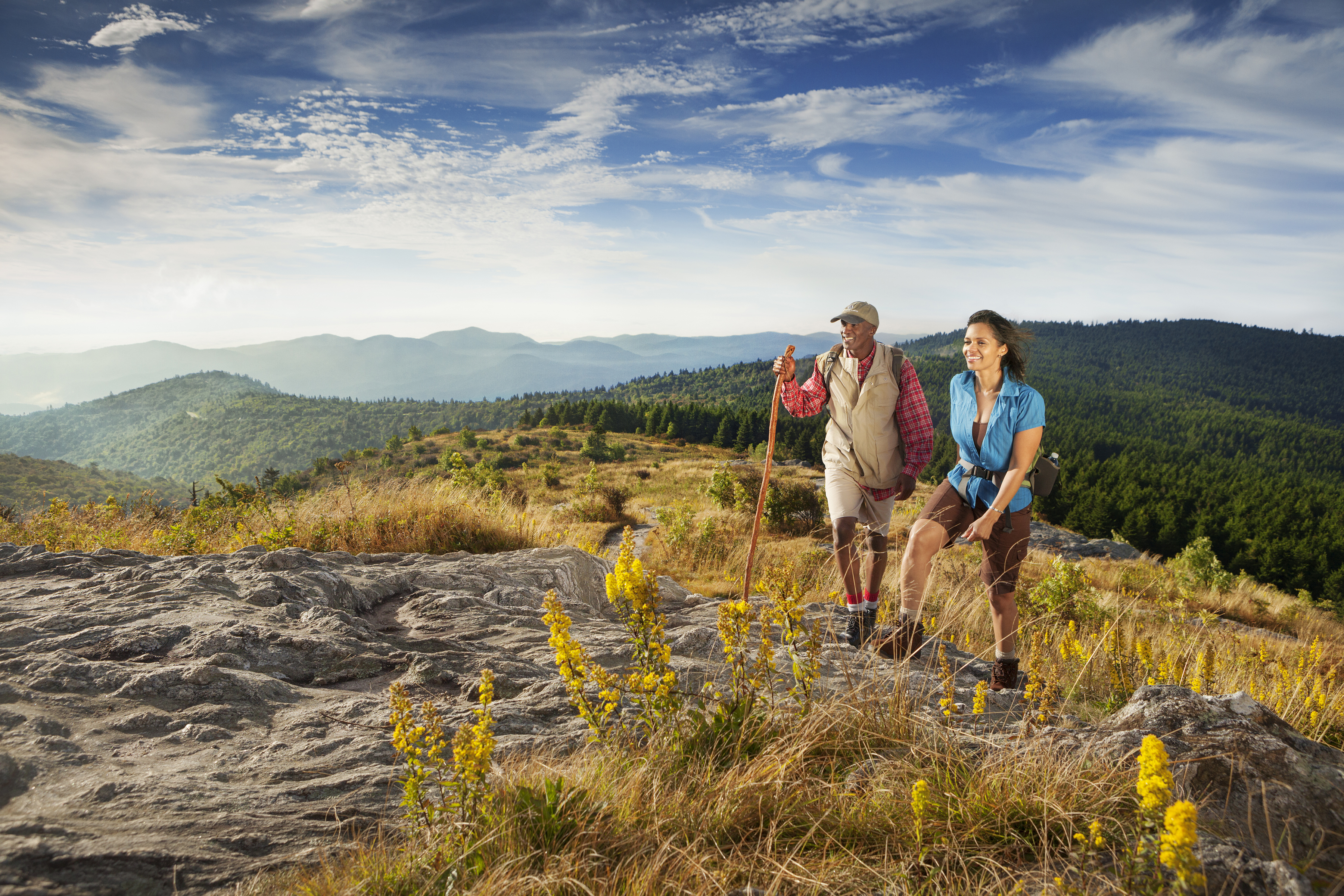 Let the light in. Even if you can't get outside, open the curtains, pull up the blinds, and let some natural sunlight pour into the room. When you're inside, you can still connect with nature by surrounding yourself with windows and gazing out at a beautiful view.
Try out your green thumb. Whether you have space indoors or out, growing plants can help you cultivate a connection to nature. Start a garden, plant some flowers, or find a potted plant for your work space.
Take a positive step for your mental health and get outside! Happy Earth Day!
---
[1] Wolf, K.L., and K. Flora 2010. Mental Health and Function – A Literature Review. In: Green Cities: Good Health (www.greenhealth.washington.edu). College of the Environment, University of Washington.